Description
WATER GALAXY- BB20
BB-20 – Stainless Steel Direct-connected Water Filter
Suitable for household, business, and industrial usage.
Can be installed anywhere if there is a water source.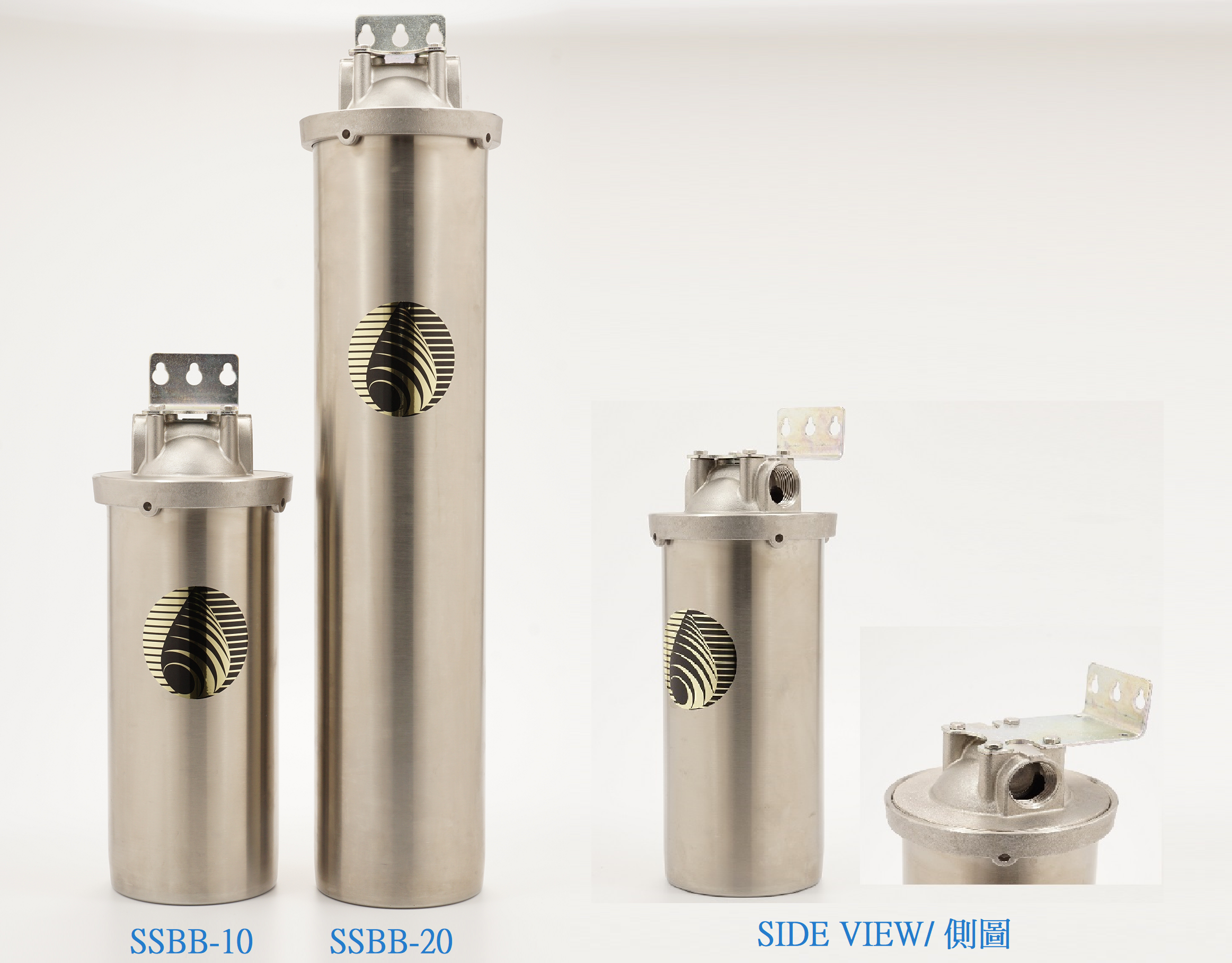 Product Type: SSBB20
Size: Diameter: 15cmx Height: 61cm
Water flow per Minute ( 90 psi) : 20Gal
Pipe diameter (cm) 1.5 "
Capacity & Filter cartridge: Capable of different size and filter cartridge.
Shell Material:  304 Stainless steel
Remarks:
** The water flow might have differences depends on the material type of filter cartridge. We provide various types of filter cartridge including resin, activated carbon, KDF, AFG,
Polypropylene, ceramics and more.**
** Filter cartridge replacing time: Depends on the water quality and required capacity.
Model No.
 
SSBB20
INDUSTRIAL
 
 
 
Measurement
Diameter: 15cm x Height: 61cm
 
 
Flow Rate/Min.(90PSI)
20Gal /Min.
 
 
Pipe Size (cm)
1.5"
Cartridge/ Capacity
Suitable for various kind of cartridge depends on requirement.
 
 
 
 
Component of Housing
304 Stainless steel
Remarks:
** Flow rate which will be depends on the material or cartridges, we provide with variety types, such as resin, activated carbon, KDF, brim, filter-AFG, and polypropylene, ceramic.
** Cartridge replacement is subject to water quality and volume.