描述
WATER GALAXY- BB20
BB-20 – Stainless Steel Direct-connected Water Filter
BB-20 – .20"不銹鋼直駁式淨水器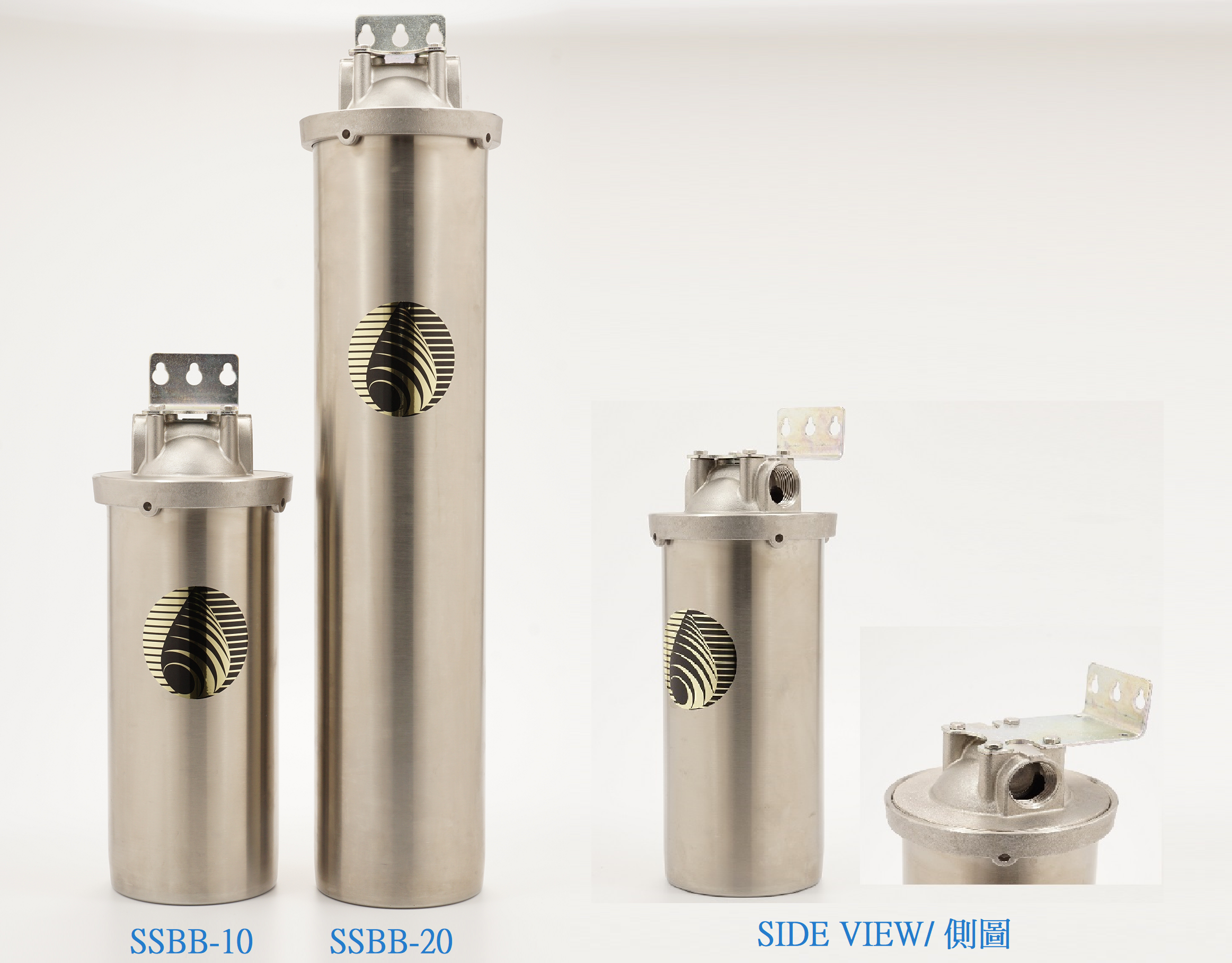 型號: SSBB20
尺寸: 直徑:15cmx 高:61cm
流量/分鐘 ( 90 psi) 20Gal/分鐘。
管徑 (cm) 1.5 "
濾芯/容量: 適合各種類型的濾芯; 取決於要求而定。
外殼材料: 18.8/304 不銹鋼
備註:
** 流量將取決於材料或濾芯要求而定, 我們提供各種類型, 如樹脂, 活性炭, KDF, AFG過濾,
PP膠, 聚丙烯, 陶瓷等等.**
** 更換濾芯時間: 將取決於水質和所需容量。
Model No.
SSBB20
INDUSTRIAL
Measurement
Diameter: 15cm x Height: 61cm
Flow Rate/Min.(90PSI)
20Gal /Min.
Pipe Size (cm)
1.5"
Cartridge/ Capacity
Suitable for various kind of cartridge depends on requirement.
Component of Housing
18.8 / 304 Stainless steel
Remarks:
** Flow rate which will be depends on the material or cartridges, we provide with variety types, such as resin, activated carbon, KDF, brim, filter-AFG, and polypropylene, ceramic.
** Cartridge replacement is subject to water quality and volume.